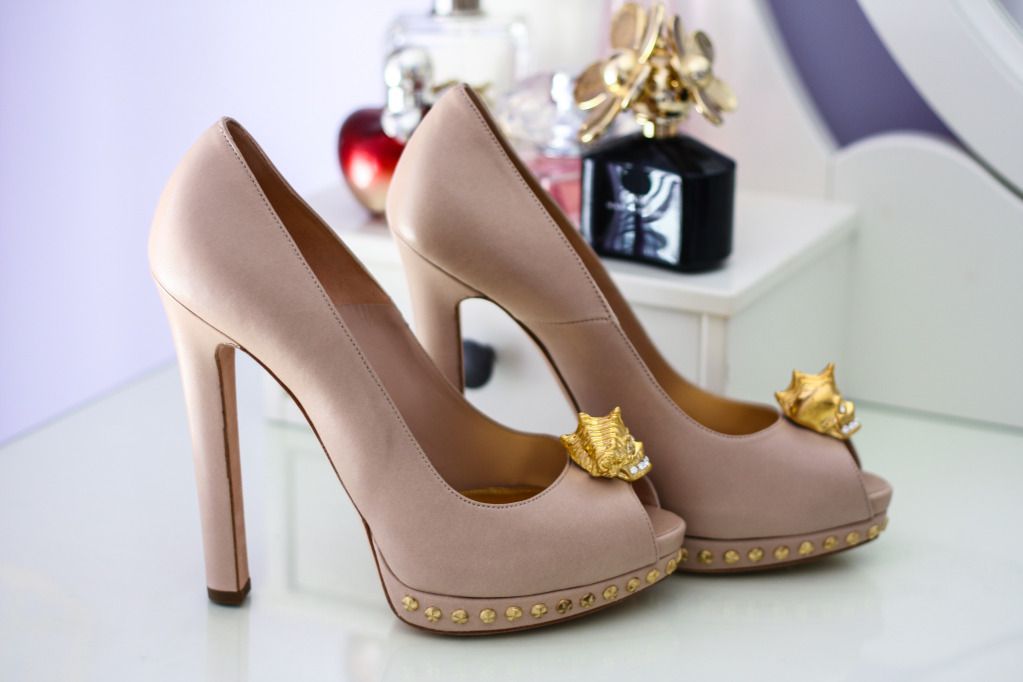 Here are some new additions to my closet and vanity. Most were presents for my birthday, like these amazing Alexander McQueen heels which are probably my favorite pair of heels at the moment. I also received a lovely pink pastel scarf from my friend and blogger Elvira Rezzonico of The Russian Code. Also you can see some new products from The Body Shop that smell divine and a new perfume by Guerlain as well as an Alexander McQueen ring.
I am also really happy to tell you that I received some

NYX

make up to test and show you guys. NYX is an American brand of cosmetics which have recently made their way into the Swiss market. I am so excited to test their products and tell you how I feel about them. NYX products come at a really good price and the pigments and colors are really intense. My personal favorites are the eye shadow palettes and lipsticks as well as jumbo lip pencils which are really moisturizing and last all day. I really recommend that you try out their products and let me know what you think about them!