Yes, yes, yes... I am part of the

burgundy cult

. Whenever I found out that burgundy was the new "Mint 2012", I was ecstatic. I have owned these pants for 3 years now(I swear) and never before has burgundy been such a hit. This weekend was absolutely exhausting, I had several events I attended including the

Edelweiss Showroom

and

Mode Suisse

fashion show, which were equally fun. I will give you a full report on both in my next posts.
For these events I needed something that could be dressed up and down, which is why I had some flats and burgundy lipstick in my purse. I am wearing my beloved burgundy Topshop pants, a leather jacket from Zara and my new jersey peplum T-Shirt from H&M. However the focal points of the outfit were the accessories - the burgundy hat form H&M and the famous

Chanel 2.55

, both of which received numerous comments. As I mentioned before my heart will always belong to Chanel, more specifically classic and timeless Chanel designs such as the tweed suit and the 2.55 bag, call me boring but I believe in good foundations for special creations.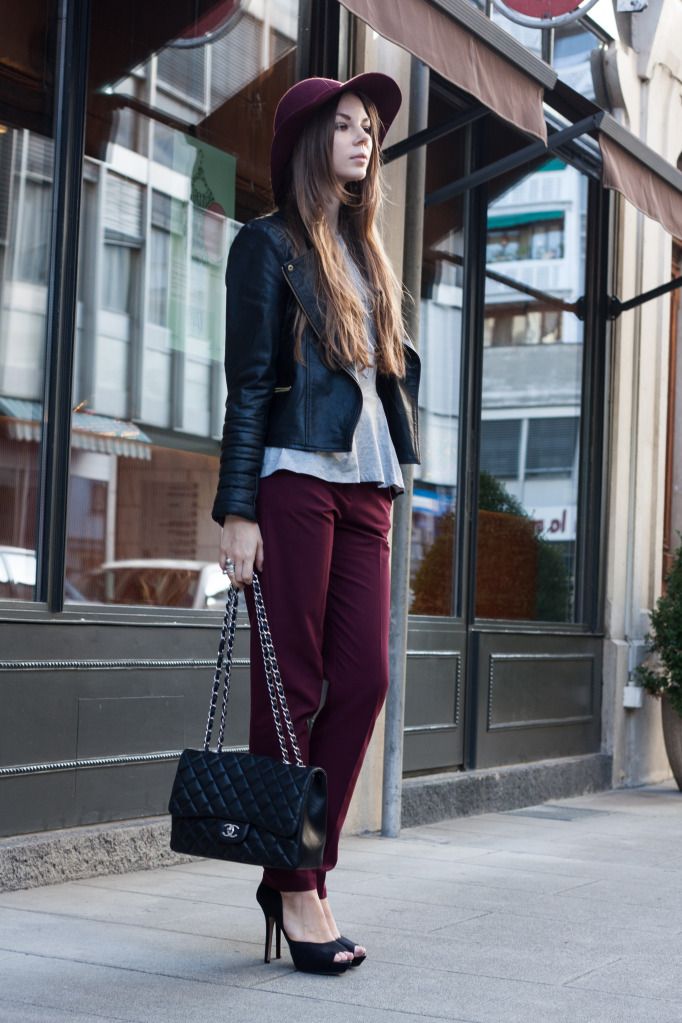 Necklace and trousers: Topshop